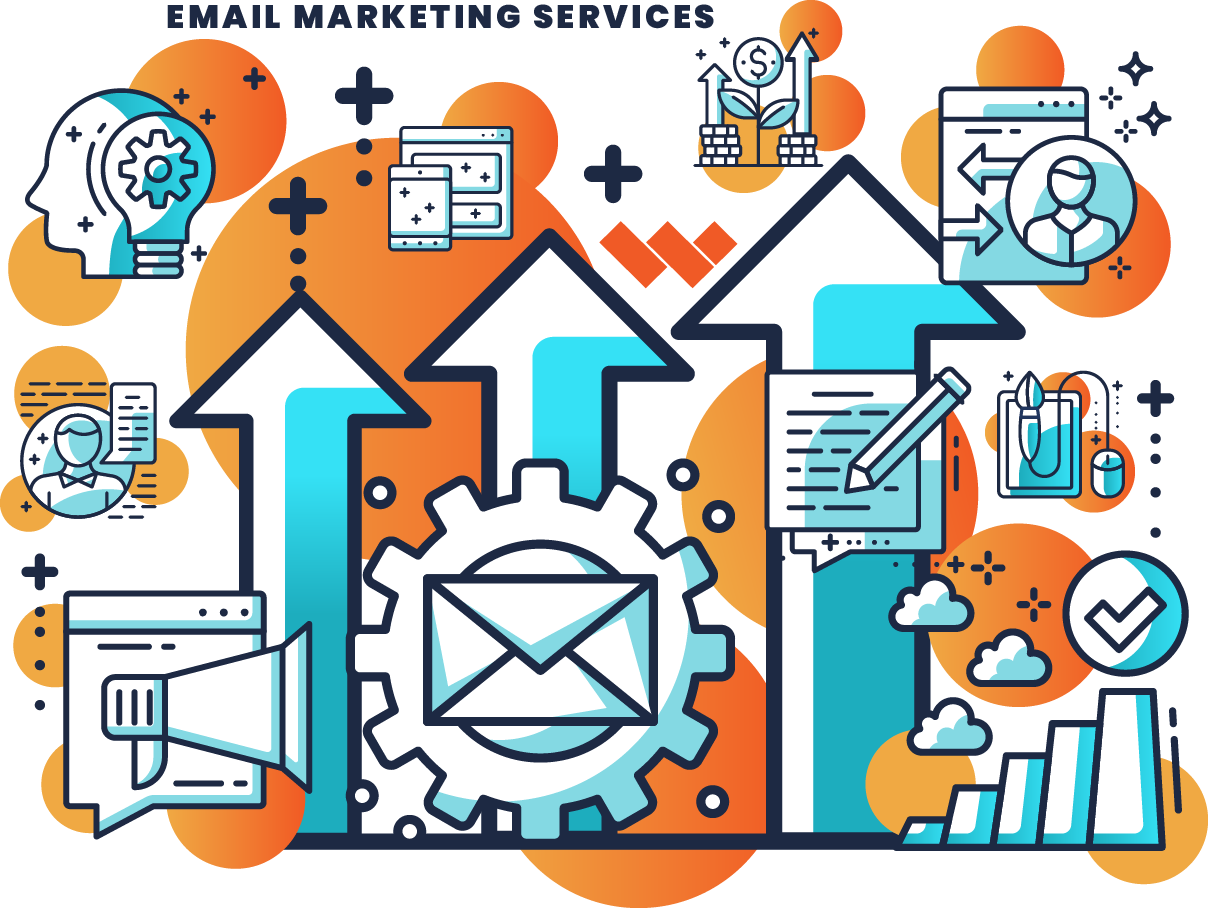 The best email marketing campaign gets your product or services in front of your target audience at the right time. Isn't that the goal of any digital marketing strategy? At WCN Digital, we create winning email campaigns that keep your customers engaged with your business, getting you return visits, phone calls, sales, and leads. Whatever your goal, we will create a campaign to match.
Email marketing is a great way to stay out in front of past or current customers, and turn visitors that have subscribed to your newsletter into new customers.
Successful email marketing campaigns are not just sending emails for the purpose of sending emails. They must be thoughtful and purposeful.
Let's talk about Email Marketing!
Guide to getting started with email marketing at WCN Digital.
How Does Email Marketing Work?
The steps below outline the process you can expect when starting on a new email marketing strategy. If you have already done email marketing in the past and need help cleaning up or renewing your email campaigns you can skip step 1.
Step 1. Getting set up with an email service
To get started with email marketing the first thing you will need to do is to sign up with an Email Service Provider (ESP) also known as an email marketing provider. You do not want to use your regular company email account to send marketing emails.
What is the Best Email Marketing Service?
It really depends on the type of campaign you want to run, the amount of email lists you have, and your budget. That will determine what email service is best for you. We can tell you what we have found to be popular with our clients.
2 Most popular email marketing services:
Step 2. Determine email marketing campaign goals
Though you may already have contacts that have opted in, it's not a good idea to just start emailing without a goal in mind. Just sending emails may result in customers opting out of your list. It's important to have a clear end goal. From there we can build an email strategy that works for your desired outcome, whether its to sell a product or service.
Step 3. Getting Subscribers
Make sure you are getting traffic to your website and have a clear call to action to get your customers or potential customers to sign up for your newsletter or subscribe for promotional emails.
Step 4. Automation
This can sometimes be implemented in step 2 if you already have a strong email list. It will also depend on what your goals are with your email campaign.
For us, this is the fun part. We will set up email campaigns that are triggered by certain actions taken by your customers. If they made a purchase, we can send follow up emails for reviews. If they didn't finish check out, we can set automated messages that give them a reminder. Also, if you use Shopify for e-commerce we can help customize the automated reminder emails they send for you.
Automation is probably the best part of email marketing. You can set it and customers will received personalized emails, that are sent at a specific time. Your email marketing campaigns are constantly working for you.
Step 5. Monitoring and Testing
As your digital marketing agency we continue to monitor the progress and success of each email campaign. We continually look for opportunities to grow and improve your email campaigns. When you work with WCN Digital, you have access to a custom reporting dashboard that gives you 24/7 access to all of your campaign performance. This platform is custom built by our in-house Indianapolis email marketing team who will make sure you know how well your campaigns are performing.
What Our Clients Have to Say About Working with WCN Digital
"We have used Wade Creative Network for many years now and they are amazing.
I've personally worked with Jon for two years and can honestly say that WCN is one of the best partners to work with when it comes to digital marketing. Everyone there is both patient and informative when it comes to making sure the right changes are done to ensure success.
If you are looking for your next partner, you can't go wrong with Wade Creative Network."
Austin W.
Schumacher Cargo Logistics
"Great Team! They have been absolutely essential in taking our marketing initiatives to the next level!"
"The digital marketing services at Wade Creative have helped us improve our inbound marketing and generate quality leads for our law firm. From SEO to PPC Advertising to Website Design, they have been with us every step of the way. It's a pleasure working with Wade Creative Network!"
Mark M.
Francis Mailman Soumilas, P.C.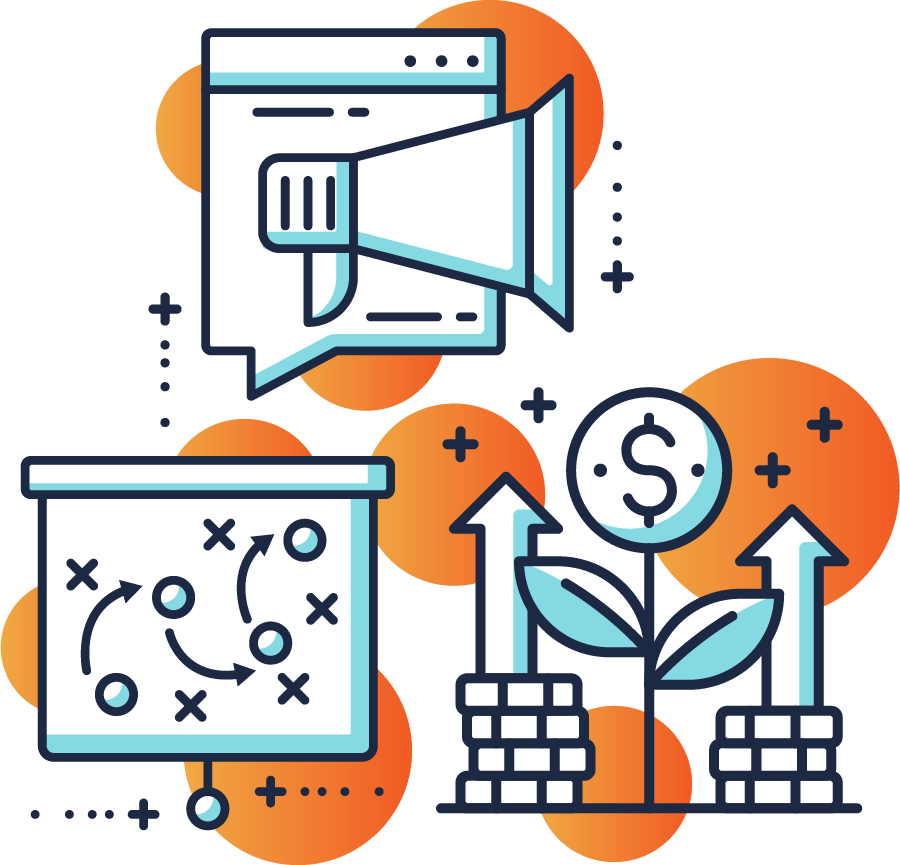 Let's work together and create a winning email marketing campaign strategy for you business that will create a lasting connection between your brand and your target audience. Start sending branded and engaging promotional emails. Get out in front of your subscribers at the right time and increase sales, leads and revenue.