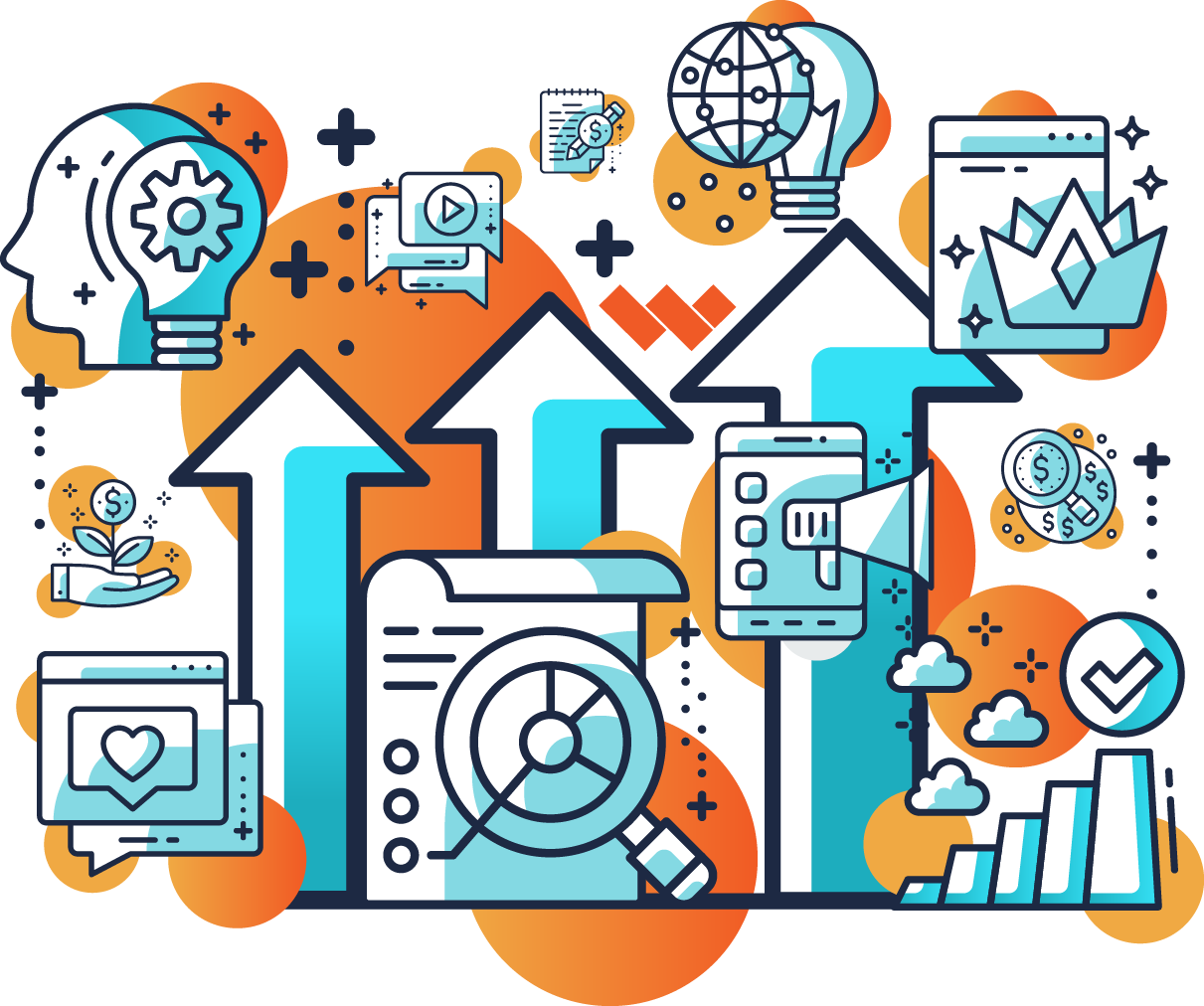 Our comprehensive offering of digital marketing services, from pay-per-click advertising and SEO to email marketing and conversion optimization, is designed to help your business thrive online by generating high-quality leads.
Lead Generation Services Through Digital Marketing Strategies
PPC Advertising for Qualified Leads
Maximize your return on investment with our effective Pay-Per-Click (PPC) advertising management. Our compelling ads attract clicks and drive conversions, turning visitors into valuable leads.
SEO Services for Medium to Enterprise Level Businesses
By leveraging the capabilities of Search Engine Optimization (SEO), we can bring you more visibility in the search results and attract valuable leads. Our SEO techniques are customized to fit your individual business requirements, guaranteeing that you connect with your target audience when it matters most.
Email Automation
Our personalized email marketing campaigns ensure that your message resonates with your audience, fostering engagement and driving return visits, calls, sales, and leads. We adopt a data-driven approach, choosing the right tools and implementing automation for success.
Encouraging Conversions
Our conversion rate optimization services turn your website visitors into customers, optimizing every aspect of your site or landing page to encourage actions that lead to conversion. We employ proven strategies that increase conversion rates, maximizing your ROI.
Let's talk about Lead Generation!
Lead Generation with WCN Digital
At WCN Digital, we don't just deliver leads; we provide growth. Partnering with WCN Digital means choosing a data-driven, results-oriented approach to lead generation. We provide you with a custom reporting dashboard, allowing you to track metrics such as ROI and witness the effectiveness of our digital marketing strategies firsthand.
What Our Clients Have to Say About Working with WCN Digital
"We have used Wade Creative Network for many years now and they are amazing.
I've personally worked with Jon for two years and can honestly say that WCN is one of the best partners to work with when it comes to digital marketing. Everyone there is both patient and informative when it comes to making sure the right changes are done to ensure success.
If you are looking for your next partner, you can't go wrong with Wade Creative Network."
Austin W.
Schumacher Cargo Logistics
"Great Team! They have been absolutely essential in taking our marketing initiatives to the next level!"
"The digital marketing services at Wade Creative have helped us improve our inbound marketing and generate quality leads for our law firm. From SEO to PPC Advertising to Website Design, they have been with us every step of the way. It's a pleasure working with Wade Creative Network!"
Mark M.
Francis Mailman Soumilas, P.C.