Search Engine Optimization That Gets Results
Increasing the amount of well targeted organic traffic to your website is the goal of SEO strategies at WCN Digital. This is done by ensuring that we understand your goals and your target audience. Your new SEO strategy will be customized for your needs. Our SEO experts work to increase brand awareness and increase leads, and in turn increase sales.
Data-driven SEO Strategies to Maximize Visibility
Whether it's local SEO, a national campaign, or both, you will get the benefits of an expert Search Engine Optimization team that will uncover valuable opportunities for increasing organic traffic and online visibility in search.
What makes our clients' SEO campaigns so successful is the ability to merge our user experience and inbound marketing strategies with our technical SEO knowledge.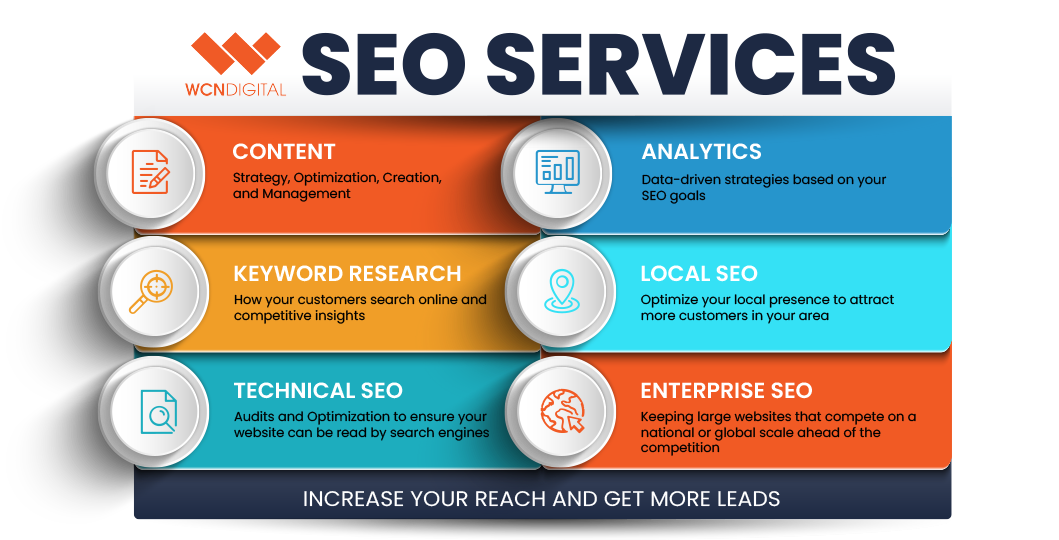 Our SEO Services Include:
Content – Strategy, Optimization, and Management – SEO content strategy and marketing is based on the search intent of your target audience and your marketing goals. Your customers will find relevant and engaging content that they actually look for.
In-Depth Keyword Research – Keyword research tells us how your customers search online and what information they may want or need. It also gives insight into missed opportunities that your competition may be taking advantage of.
Technical SEO – Audits and Optimization – Monthly technical audits of your website are done to ensure that it is in compliance and that search engines can read the information properly.
Analytics – Our SEO services are data driven. Strategy changes will be discussed with you and implemented based on the numbers. Get 24/7 access to your custom reporting dashboard that pulls in the data most important to you.
Local SEO – Optimizing your local online presence to attract more customers in your local community or service area. If you want customers in your local community to find you online, then you need local SEO. We can make sure you show up in local listings and that you are bringing your potential customers the information they are searching for online.
SEO Services for Enterprise Level Companies
Websites with hundreds to thousands of pages, years of brand authority, domain authority, and those that compete on a national or global scale have a lot at stake when it comes to SEO. When it comes to large scale websites, you often depend on your reach to drive revenue. We increase your reach to get you more leads. With so much riding on your online marketing strategies you need an SEO agency that knows how to handle enterprise SEO.
SEO For Large Established Websites
With enterprise SEO, there are often multiple departments involved that may have a say in what is on the website, structure, and messaging. We know the types of legacy content that must stay in tact and how to build on and leverage the authority that you have in your space.
You need a digital marketing partner that knows how to navigate the complexities of enterprise SEO projects and stay focused on strategies that will make a real difference in your ability to organically increase your reach, and get more leads.
At WCN Digital we understand the challenges that come with large scale SEO projects. We create SEO strategies that can actually get done with large websites, and stay focused on the channels that will get you the results you want.
Our PPC management services further increase reach with targeted traffic so that you meet the metrics most important to you.
What Our Clients Have to Say About Working with WCN Digital
"We have used Wade Creative Network for many years now and they are amazing.
I've personally worked with Jon for two years and can honestly say that WCN is one of the best partners to work with when it comes to digital marketing. Everyone there is both patient and informative when it comes to making sure the right changes are done to ensure success.
If you are looking for your next partner, you can't go wrong with Wade Creative Network."
Austin W.
Schumacher Cargo Logistics
"Great Team! They have been absolutely essential in taking our marketing initiatives to the next level!"
"The digital marketing services at Wade Creative have helped us improve our inbound marketing and generate quality leads for our law firm. From SEO to PPC Advertising to Website Design, they have been with us every step of the way. It's a pleasure working with Wade Creative Network!"
Mark M.
Francis Mailman Soumilas, P.C.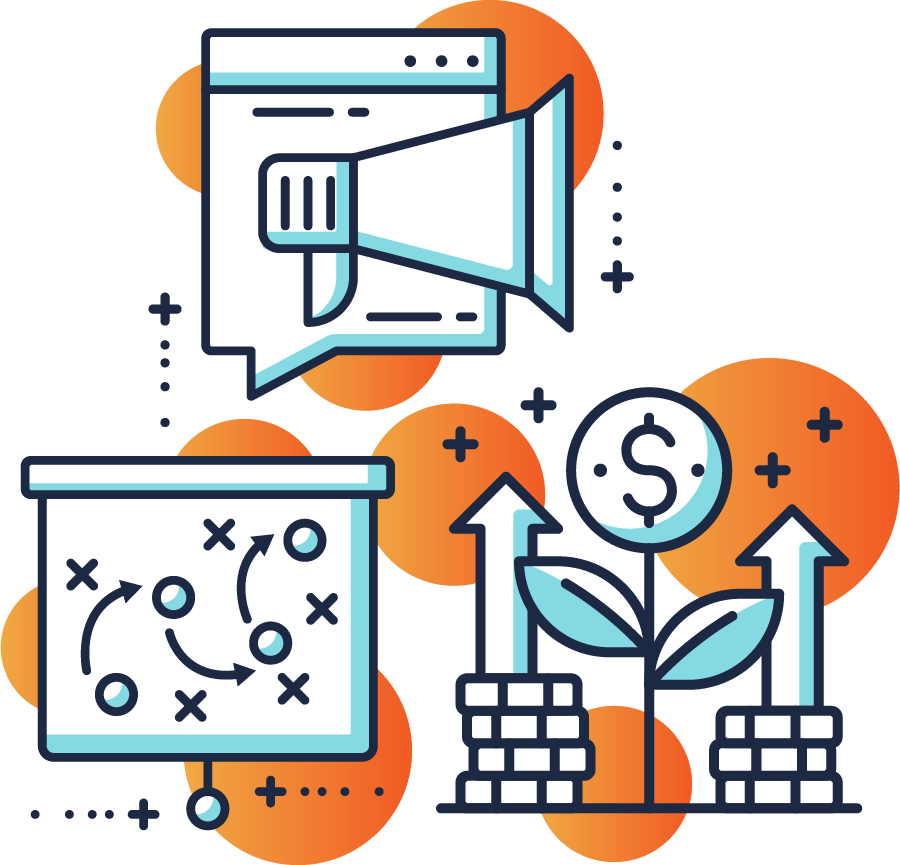 Increasing Online Traffic for Businesses for Over 10 Years
Let's work together and create a solid SEO campaign to meet your digital marketing goals. Increase traffic to your website, and grow your business online organically.