What Are Featured Snippets?
A featured snippet is a selected search result that appears in organic Google search results, answering the search query. It appears on the first page of the SERP, just above the first result listing. It is enhanced to draw user attention on the results page.
The three major types of featured snippets are:
Paragraph: the answer is given in text, and images may appear within the snippet. Paragraph snippets often give definitions or a brief answer to large content. These snippets answer the everyday who, what, when, where and why questions.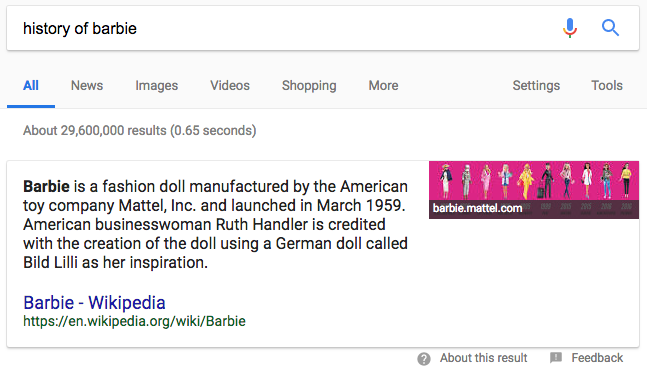 List: the answer is given as a list, either numbered or bulleted. The numbered list is good for content containing recipes, DIY projects and how-to questions, as these usually require steps taken in a specific order. Bulleted lists feature content like "best of" lists and rankings.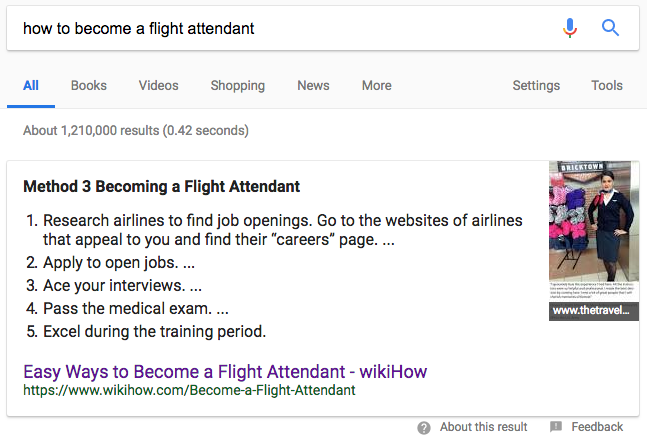 Table: the answer is given as a table. Tables can appear horizontally, vertically or as a combination of the two. Athlete stats, travel schedules, prices and other data appear as tables.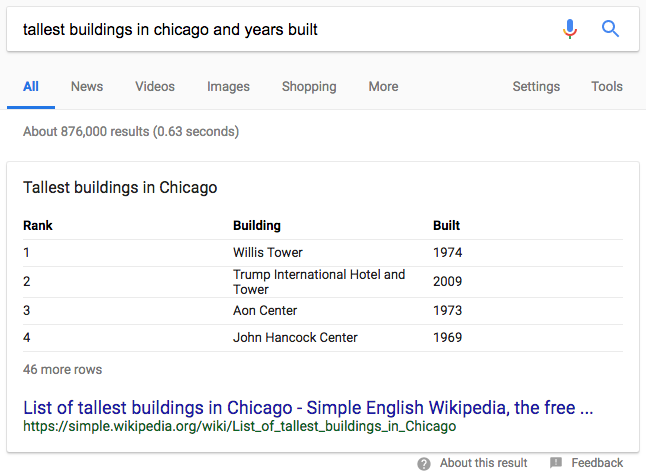 Featured snippets have proven to increase click-through rate. It was first thought that CTR would decrease with the query's answer appearing on the results page, but it instead grabs user attention and incentivizes a click to the full content. Almost 30% of clicks in search results go to the first position, and more than 50% of clicks happen within the first three positions. Appearing within the featured snippet, right at the top of the page, can dramatically increase your click-through rate.
Optimize Your Content for Featured Snippets
While you can't guarantee an appearance in a featured snippet– Google programmatically determines that– you can definitely optimize your content to give you that extra chance. Seventy percent of featured snippets are pulled from the top ten search results, so ranking there is already a massive boost.
Next, identify your target keywords and what relevant questions related to your content may appear in queries. Adding those keywords and questions into your headers (H1, H2, H3, etc) helps to snag Google's, and user, attention. Keep in mind that featured snippets are usually short blurbs of a larger piece of content; try to keep yours 50 words or less, then include a hook to increase click-through rate.
Get Your Content Featured
Want Google to feature your content? Get ready to see dramatic SEO results and generate new leads by contacting the team at WCN Digital and request your free quote today.