In the digital world, it's easy to get lost within the hundreds of thousands of websites and content produced that is similar to yours. How can you stand out? What makes a page rank really well on sites like Google and Bing? Knowing how to get in front of your digital audience means knowing which marketing tactic works best for your content.
Two great tactics to start with are Search Engine Optimization and Pay-Per-Click. Both use strategies to appear within the top rankings of a search engine results page (SERP), but they have different ways of getting there.
What is search engine optimization?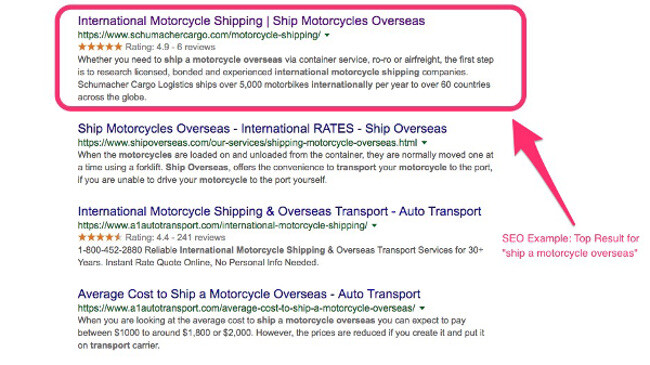 Search Engine Optimization (SEO) is the practice of increasing the quality and quantity of traffic to your website via organic search results. In order to successfully achieve SEO, you need to understand the search engine's ranking factors and how to strategically create content that best abides by those factors, and rules, in order to appear higher in the search results.
Benefits of SEO:
Builds authority and relevance, making your website the #1 choice for both user and search engine
Organic results outnumber any other kind on a SERP
Get a broader understanding of your audience and where to target next
What is pay-per-click?

Pay-per-click advertising is a form of online marketing in which an advertiser pays a fee every time a user clicks on the ad. The advertiser will bid on specific keywords in exchange for the ad's appearance at the top of the search results page.
Benefits of PPC:
High position on the SERP
See immediate results with the paid traffic that is directed to your site
Able to target and drive traffic from the exact audience you're aiming for
How To Decide Between SEO and PPC for Your Website
Consider Your Budget
If you don't have the wiggle room to place bids on keywords, then focusing on SEO could be the better option. However, putting in efforts to rank organically isn't 100% free. Whether you have an in-house SEO or work with a marketing agency, you'll need the time, energy and resources that successful SEO requires.
Consider Your Time
Achieving results from SEO takes time. While optimizing your content for the best organic listings is a great way to build authority and trust among the search engines, you do have to be patient before you can really see major differences. One benefit of PPC is that your content is instantly placed at the top of the search results, leading to an instant boost in traffic. However, you'll still want to make sure your paid content is worthwhile. The search engine's #1 priority is to provide meaningful, relevant and useful information to its users; you'll need to spend time creating quality ad copy.
Consider Your End Goal
Are you trying to expedite the sale of a certain product? Promoting a sale or limited-time offer? PPC can quickly boost ecommerce sales by creating an ad that links to a specific product. PPC also comes in handy if your competition includes big name brands who have a "monopoly" on the search engine results.
Just wanting to establish more of a foundation for your website? Focusing on SEO to build your website's authority can help you establish better trust and credibility with both the user and search engine.
How SEO and PPC Work Together
Depending on your website, industry and content, choosing SEO over PPC is the better option, and vice versa. However, there are benefits to using both tactics simultaneously in order to really maximize your results.
It's possible to appear in both an ad and the organic listings within in the same search query. If your ad places you at the top of the page and your SEO tactics result in a high ranking position, holding that dominant presence on the SERP is definitely beneficial.
Combining the keyword data from both campaigns can also end in great results. In the end, you'll have two dynamic sets of research and data for both campaigns. If you have some great ad copy that's done really well, putting that into organic content can increase the click through rate for those listings.
Getting Your Site and Content Ready for SEO and PPC
Ready to optimize your content for Google's first page? Want to create a search engine ad? At Wade Creative Network, we specialize in both SEO and PPC, as well as other marketing and development to get your content exactly where you want it– at #1. Let's get started; give us a call toll-free at 1-888-261-4607.